At least 132 people have died and 185 have been injured after a 6.4 magnitude earthquake hit western Nepal on Friday night, an official source said Saturday.
The spokesman for the Nepalese Army, Krishna Prasad Bhandari, told EFE that rescue operations continue and that, in addition to the 132 dead, hundreds of homes have been damaged, so the number of fatalities could increase.
The earthquake occurred around midnight with a magnitude of 6.2 in the Jajarkot district, according to the National Earthquake Monitoring and Research Center of Nepal, and It also seriously affected the neighboring region of Western Rukum. Both areas are characterized by their mountainous nature and difficult access by road.
The United States Geological Survey (USGS) lowered the magnitude of the earthquake to 5.6.
"We have sent medical teams and search and rescue officers from Kathmandu and Nepalgunj using helicopters," said Bhandari, who indicated that the highest number of fatalities is concentrated in Jajarkot with 95 deaths.
Nepalese authorities have deployed hundreds of troops to the affected areas, but search efforts are being affected by the difficult terrain in the two affected districts.
The deputy sub-inspector of the Jajarkot Police station, Narendra Gautam, told EFE that in many of the affected areas there is no mobile telephone network or electricity.
Nepal is among the countries most prone to natural disasters and it has a very vulnerable population, mostly poor, in addition to lacking sufficient infrastructure to deal with floods or earthquakes.
According to the Asian Preparedness Partnership (APP), an alliance created to coordinate emergency response among Asian countries, Kathmandu is the national capital exposed to the highest risk of earthquakes among 21 megacities around the world.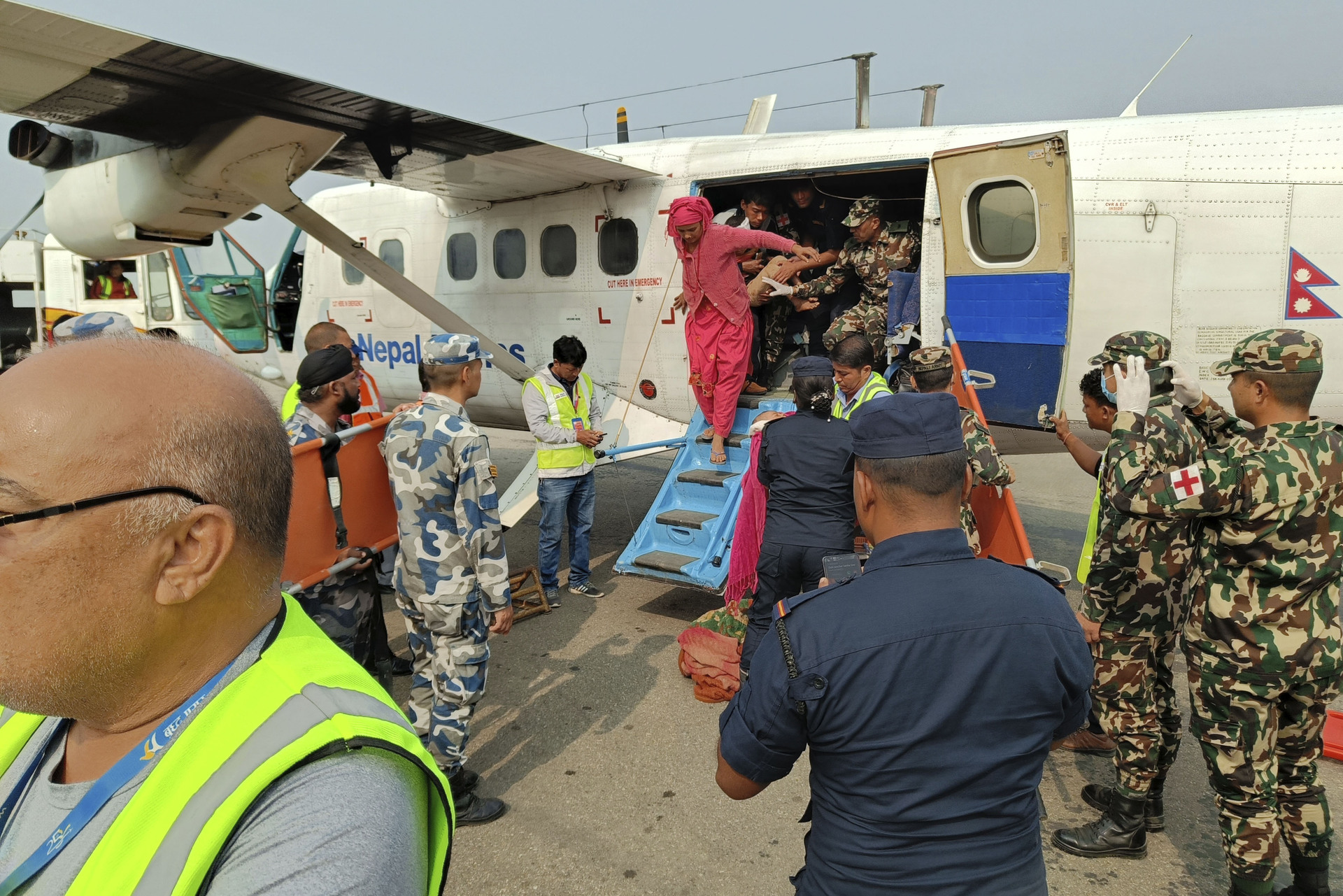 On April 25, 2015, a magnitude 7.8 earthquake struck Nepal, toppling multi-story buildings in Kathmandu, and triggering landslides and avalanches in the mountains. Nearly 9,000 people died and more than 22,000 were injured.
That catastrophe also left hundreds of thousands of people homeless and caused damage valued at nearly 6.47 billion euros. More than seven years after the earthquake, the reconstruction work has not been completed.