Most of the fans know Abhishek Malhan by the name of 'Fukra Insaan'. He is a famous youtuber. Recently appeared in the reality show 'Bigg Boss OTT Season 2'. Wild card contestant Elvish Yadav gave a tough fight to him. He won and Abhishek lost. The show is over. After this everyone got busy with their respective projects. Abhishek's new song 'Judaiyaan' with Jia Shankar will be released soon. Meanwhile, news is coming out that he can host the reality show 'Lock Up Season 2'. Let us know what he has to say on this.
Abhishek Malhan, the first runner-up of 'Bigg Boss OTT Season 2', is currently riding high on success. In a recent vlog posted on his mother's YouTube channel, he reacted to the rumors that he will host 'Lock Up Season 2'. He said, 'An offer has come to host a reality TV show.' After this he asks his mother, 'Mummy, do you think I can host?'
Abhishek Malhan: Abhishek called Salman's words evasive, said on chemistry with Jiah – Makers forced it!


Abhisha Bond: Manisha Rani's red scarf found in Abhishek's bag, mother took class, brother 'triggered' beat him up

Abhishek got offer to host the show

After this, Abhishek's mother Dimple Malhan says in confidence, 'He can do very well. You make videos so well, with so much confidence, why not? Then Abhishek further says, 'I was thinking that in my life whenever I have made videos or challenge videos, I have to do hosting in them. So hosting is something that I can do. So they said that when we saw your personality in Bigg Boss, we felt that you are very dominating, like you can control people. Said a lot of things, how can I brag about myself here, so he asked me to host.
But this is not 'Locked Up Season 2'!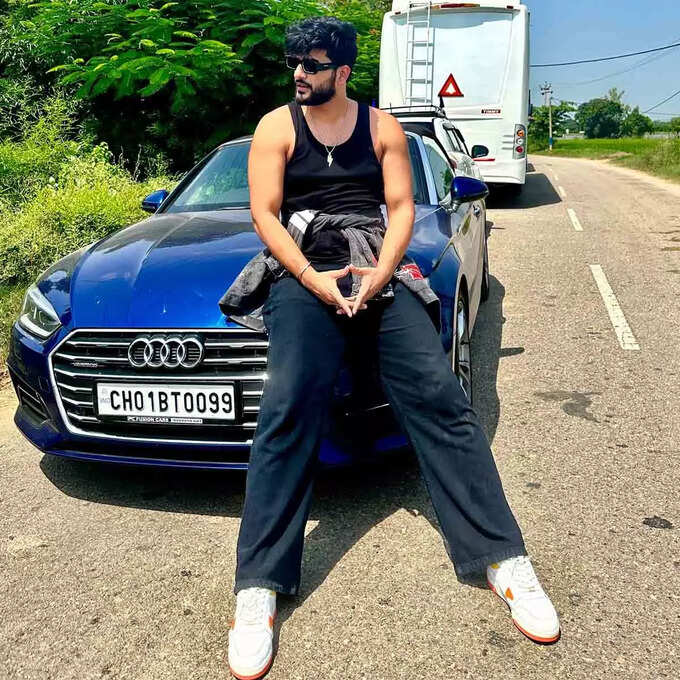 Abhishek continues his talk further and says, 'And as soon as I put a poll on Twitter, many people started asking whether there was an offer of 'lock up'? So let me tell you that there is no confirmation yet whether 'lock up' is happening or not. So I did not get the offer of hosting 'Lock Up'. I have got an offer for a show whose first season is about to come in India. This is a different concept and I cannot disclose. But if the commercials match and it feels like it should be done. Because now if I feel like it, I will say yes.
Abhishek Malhan and Jiya Shankar's song


Talking about work front, Abhishek Malhan has recently released the teaser of the upcoming song 'Judaiyaan'. In this, 'Bigg Boss OTT 2' fame Jiya Shankar is with him. Fans are speculating that the song will release on 8 September 2023.